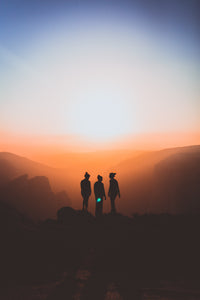 Kick Back and Chill This Summer With Cannabis Tourism
The summer's hot, and we're open for business. 
The world of tourism was one of the hardest hit business sectors during the pandemic, and cannabis tourism was not spared. But now, people are eager to travel again, and ready to get a taste of what they were missing. Could that missing taste be a breath of fresh air and a sweet hint of cannabis? 
Get together with your long lost friends, and take an adventure of a lifetime with Emerald Farm Tours. If you've been pining to get out and enjoy the simple things of life, it's high time you've taken a cannabis tour. Right now, we're getting back in the swing of things, ready to hit the trails to be amongst the greenery. Sample the finest California has to offer throughout the beautiful expansive wilderness of the Emerald Triangle, and at base camp right here in the Bay. 
Smoke With Us at the Weed Farm
In March 2020, we had some big plans to smoke it up with you. Cannabis tourism was just heating up and becoming one of the leading topics of conversation across the industry. When the pandemic hit, we had to make tough choices to close up shop or change up plans to keep customers safe. We are so thankful to be able to get the opportunity to converge in person again. 
Weed culture is built around community, meaning what makes it great is you. The Emerald Farm Tours fam has missed getting the chance to gather around, share stories and smoke. We want to invite you to come through and join us on our next tour, whether it be at the weed farm or chilling at one of our overnight excursions. If you've never been to NorCal, now's your perfect chance. Come hang with us amidst the swaying redwoods in the legendary Emerald Triangle. During these trips, we visit vast weed farms with abundant greenery that will get you inspired and baked with some of the best organic cannabis you can get your hands on. 
Soak it Up in a Private Cannabis Tour
If you're looking for a more intimate setting for your fam reunion, Emerald Farm Tours has you covered. Hop aboard one of our private custom cannabis tours to revel in savory cannabis delights with the ones you feel closest to. Our world-renowned Cannabis Infused City Cruise™ is back and better than ever, ready to take you on the trip of a lifetime around the best city in the country — San Francisco. We'll equip you with plenty of water and munchies, then embark in style so you and your crew can view all of the hottest landmarks and stop at the best dispos and consumption lounges the city has to offer. 
If your group is down with weed, but also fans of a good glass of wine, join us on our Weed and Wine Tasting Tour! Shoot the breeze and delight in top notch weed, wine and cheese with your pals as you drink in the sloping hills of the stunning Bay area. 
Cannabis tourism season is back, and we're here for it. Come partake in high quality cannabis, consumption and the summer of a lifetime with Emerald Farm Tours. If you're curious about any of our tours or are ready to book, drop us a line at 1-866-216-9970, or send an email to
booking@emeraldfarmtours.com
.
---