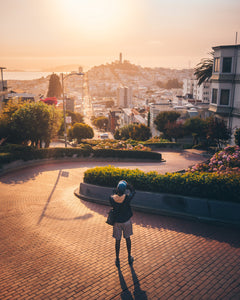 The Best Experiential 420 Cannabis Gifts for Your High-Minded Friends
As cannabis legalization continues to gain momentum around the world, celebrating the 420 holiday, which got its strange start in California, has become a widely recognized and beloved tradition for many cannabis enthusiasts. Whether you're looking for an experiential gift for a seasoned stoner or someone new to the world of cannabis, we've compiled a list of unique and exciting gift ideas that will help elevate their 420 celebrations this year. 
1. Party Protected with Reepher's Cannabis DUI Coverage on 4/20
Are you planning a cannabis-friendly trip to a legal state for 4/20/23? If you're a regular cannabis consumer and are stopped by the police, any test results would show THC in your system. Even if you're sober or have a medical cannabis card, testing positive for THC could lead to you facing cannabis DUI charges. 
This year, ensure you're protected from public canabis intoxication and cannabis DUI alike with Reepher, an innovative personal liability coverage provider. If you or a loved one is a medical marijuana patient, a Reepher membership might also be a great gift idea to offer patients peace of mind. 
2. Fire Up Any Event With the EFT Weed Bar
If you're visiting the Bay Area or are thinking of throwing a 420 party for the books, then you need to check out Emerald Farm Tours. If you know an SF resident planning a 420 party and you want to give them the experience of a lifetime, spice up their soiree with a weed bar. Professional budtenders serve up premium California cannabis products, CBD mocktails, and low-dose mocktails for both the daily consumer and the canna-curious attendees.

3. Give the Gift of Knowledge With An Oaksterdam Class
This April 20, gift an Oaksterdam University cannabis course to yourself or that friend with a thirst for cannabis knowledge. From cultivation techniques to legal compliance, Oaksterdam University covers it all. This prestigious cannabis college literally invented the term "budtending," and celebrates their social justice history with free course offerings like an Advocacy class and one on Cannabis, Pain & the Opiod Crisis to those looking to whet their cannabis whistles.
4. Gift the Home Grower In Your Life a BudClub Kit to Grow Like a Pro
If you're a home grower, you already know the joy and satisfaction of growing your own plants. So why not share that experience with a friend by gifting them a BudClub foolproof grow kit? Not only will they get to experience the same sense of pride and accomplishment when you see your plants thrive, but they'll also have access to their own high-quality, homegrown cannabis — the gift that keeps on giving. 
5. Make Every Smoke Sesh Special with Purple Rose Supply
You don't have to take a vacation to create a 420 experience worth having. Give yourself or the flower lover an experience every time you light up a cannagar with the help of Purple Rose Supply's blunt presses and joint compression molds. 
These cannabis cigars are made by compressing cannabis around a skewer and then rolling it with hemp or cannabis fan leaves. This process creates a slow-burning, full-flavored roll that lasts for hours. While waiting for your cannagar to cure perfectly, give an awesome social-justice-centered podcast like People Are the Answer a listen.
6. Kats Botanicals Kratom Flavored Packs Provide a Plant-Medicine Punch
Bring on the on-the-go botanicals! Cannabis isn't the only plant medicine worth consuming. Kats Botanicals offers high-quality kratom and other botanical products such as anti-inflammatory Turmeric powder capsules, invigorating Moringa, and calmness-inducing Valerian Root. For the friend on a holistic health journey, add to their daily experience by offering them some of these convenient and potent kratom single-serve flavored packs.  
Happy 4/20! Safe blazing, friends!
---